---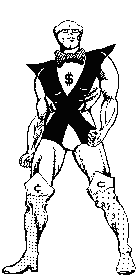 Free!  Canadian T1 General 2007 Software
Everything You Need! (except Netfile) 
Taxman 2007
Completes a T1 General for All Canadian Residents and All Provinces
But no Quebec Provincial return (which is a separate reality from our humble T1 General)
Version 1.6 is Ready!
See below at Bugs and Problems for a version history.
Early in the tax season I received an email asking: "With this new T1032 Split Pension form, how can I be sure I've got the best pension-split possible?" The only answer was to manually bounce between spouses changing the amount transferred and seeing which one worked out best. This, if you couldn't first narrow down the choices, could take you all day. So I have belatedly created Pension Splitter, a form that takes away the manual labour, is guaranteed to save you time, and is fun to play with too!
---
Taxman 2007 only comes as an Upgrade so you must already have the full Taxman installed on your computer (any year's full version makes all upgrades work).

Taxman 2007 Upgrade Version 1.6 (07setup6.exe, 2 MB)
Download Upgrade Taxman Version 1.6 Now!
Pressing Download gets you the option of saving or opening the file — you want to save it.
After downloading, just double-click 07setup6.exe to install. Your data files are 07tables.mdb and taxbiz.mdb — back'em up! During an install your data files, if they already exist, are never replaced, but an uninstall will deleted them forever.
---


Tell your friends to Google "taxman"
— they'll get me before they get The Beatles


Program Embellishments:
Vista-friendly! Taxman has a new Help file and a new installation, all to keep up with Microsoft's latest operating system. Progress means you have to run very fast, just to stay right where you are.
Sounds! I've added sounds, which you will probably hate, so use Ctrl+Q to turn them off, or replace the wave files with something you like (just retain the name of the wave file you're replacing).
Plus more! Including an extra memory control on the calculator so you can drag-and-drop; and a revamped Worksheet that wants CPP pensioners to enter their Number of Months from Box 21, and not Box 13 the Effective Date. So pay attention! There's always something new for you to play with!
---
New Tax Changes:
Pension income splitting! If you receive pension income (not OAP or CPP), now you can pass that off to your spouse and hopefully to a lower tax bracket. This could mean big money for some, but not enough to compensate for actually having to live with your spouse. For an analysis...
All new Schedule 6! As complicated a two-page form as man can devise and yet I've crammed it into one page and saved another tree for our children's children!
---
Only for Alberta, Version 1.0 wasn't adding in non-refundable credits. Version 1.1 cured that.
Version 1.2 revises on the calculator the 2007 average exchange rate for the Euro from 1.4237 to 1.4691.
Line 300 on Schedule 1 by default is 9,600 and by double-clicking you can set it to 9,600, but unless you have Version 1.3 you can't manually make it 9,600.
Version 1.4 fixes line 57 on New Brunswick Tax & Credits which was looking for the wrong control. There are also some easy-flow design changes to Worksheet.
Eligible dependant's net income at Line 305 on Schedule 1 and Schedule 5 weren't refreshing each other the first time through: Version 1.5 fixes this along with a few other minor improvements.
Version 1.6 gives you Pension Splitter, an essential tool for T1032 — gee but ain't I good to you guys!
---