---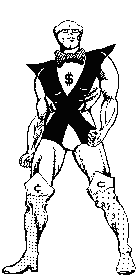 T1 General Software for All Canadian Residents
Free! No Limitations!
But No Netfile and No Quebec TP-1-V
Taxman 2009
Now with Enhanced Techniques!
Not scared to torture a tax return
— if that's what it takes!
Version 1.3 is Ready!
Version 1.3 gives you the new CRA-revised farming forms (T2042), and the look of the business forms has changed too. If you are going to be using the new farming forms and you are installing over a previous version of Taxman2009, then you must first replace the file 09tables.mdb. See below at Bugs and Version History for more.
---
Taxman 2009 only comes as an Upgrade so you must already have the full Taxman installed on your computer (any year's full version makes all upgrades work).

Taxman2009 Upgrade Version 1.3 (09setup3.exe, 2 MB)
Revised Feb 21, 2010 — now kills a spurious error when you Get All from taxbiz.mdb
Download Upgrade Version 1.3 Now!
Pressing Download gets you the option of saving or opening the file — you want to save it.
After downloading, just double-click 09setup3.exe to install. Your data files are 09tables.mdb and taxbiz.mdb — back'em up! During an install your data files, if they already exist, are never replaced, but an uninstall will deleted them forever.
---

Fabulous New Features
Auto-Magic Pension Splitter! Pension Splitter has been bulletproofed and now has an AutoFind button! Just open Pension Splitter and press one button, then sit back and watch the computer madly dash off looking for the best pension transfer possible. Taxman will search to the penny so long as the tax payable continues to drop. If more than one transfer yields the same lowest tax payable, then Taxman bails out and it's up to you to figure out which path you want to follow. A table is created showing the results of all the searches made.
I can't make it any easier than that! There's just enough thinking involved to keep you from falling asleep. It took a month's labour, but this button is guaranteed to save you 5 minutes a tax return or the next return is free!



Home Reno Credit! The good news is that your federal tax can be reduced by 15% of any renovations after Jan 27, 2009 and before Feb 1, 2010 to a maximum of $1,350. The bad news is that the first $1,000 doesn't count and neither does furniture, appliances, tools or financing costs.
But that's just the simplified version — the rules for Line 368 fill two and a half pages of the guide. There's talk about expenditures of an "enduring nature" and "integral" to either dwelling or land — the Conservatives giveth, but the Conservatives restricteth no end.
And though the Conservatives respect you enough to want your vote, they don't seem to have all that much faith in you. If they really trusted you, they wouldn't insist you spend forever mindlessly detailing every transaction, including the GST number!, on the all new Schedule 12.
The government says don't bother sending in your receipts, but that's just because they don't want to waste their time playing with them. But they don't mind you wasting your time. There are no CRA data-entry points on Schedule 12 — so, unless you get audited, no one is going to read your little homework assignment. A waste of paper and a waste of your miserable life, just like being back in school. The least they should do is mark it and send it back, maybe with some stickers if you did good.
When it comes time to vote remember — the Conservatives may giveth, but the Conservatives maketh you work for it.



New QPP Checkbox on Worksheet! Sadly, Form T2204 has given us a whole new way of calculating CPP overpayments. If you're 70 or older or receiving a CPP retirement or disability pension, and your province of residence was not Quebec but you worked in Quebec, then Quebec's QPP wants your money. If you somehow fit this far-fetched criteria, then be sure to check the QPP checkbox on the T4 Summary. For the rest of us, we will forever have to trip over those useless QPP checkboxes. How can that be fair? We all have to bend over backwards for the sake a few recalcitrants that just can't seem to fit in like everyone else. If this country was really working for the greater good, surely we'd just eliminate those troublemakers unwilling to toe the line. Isn't that our game plan in Afghanistan?
---

Bugs and Version History
Version 1.1 changed a few labels from 1.0 and then became CRA approved.
Version 1.2 upgrades Schedule 11 with CRA's new special calculation if you're above the lowest tax bracket. And you also get a new and improved Pension Splitter.
Version 1.3 gives you the new CRA-revised farming forms (T2042), and the look of the business forms has changed too. If you are going to be using the new farming forms and you are installing over a previous version of Taxman2009, then you must first replace the file 09tables.mdb. This is your main data file and it never gets replaced if it already exists. Therefore you must hide the 09tables.mdb you already have, by either moving or renaming it, and then you can install Version 1.3 which will give you the new 09tables.mdb. When you start Taxman2009, go to Tools\Data Transfer\Get All on the menu and copy in all the old data from old 09tables.mdb which you moved or renamed. Then you should be in the position where Bob is your uncle.
Some get Error 3163 when they Get Basics from last year's data in 08tables.mdb. I can't generate the error so I don't know how to solve it. But I have a work-around: In Taxman2008 on the Persons menu hit Records/Datasheet View and then click at the left to select the records you want and press Ctrl+C to copy them. Then go to Datasheet View in Taxman2009, scroll down to the last blank record at the bottom and click the star at the left and press Ctrl+V to paste them in (you can't paste in a record that already exists). For this to work the order of the datasheet columns in Taxman2009 must be identical the column order in Taxman2008 (click at the top of a column and drag it to the correct spot). After you paste them in, try to Get Basics again. It may now work and bring in everything else.
---

Jim Flaherty may well be Canada's Taxman
but in Canada if you google "taxman "
you'll get me ... not him
---